Is it possible to have your cake and eat it too? There's a difference between affordable and cheap insurance and you should invest in knowing the difference. Many insurance shoppers don't know that you can maintain good coverage while paying an affordable price. You shouldn't have to strip coverage to be able to afford a car insurance policy.
In this post, we are going to discuss the impact of choosing cheap insurance, how to spot a cheap insurance policy, why better coverage is important, and what the price difference is.
The Impact of Cheap Insurance
Insurance is the transfer of risk from yourself to the insurance company. If you purchase cheap insurance, you are basically assuming more of the risk.
The problem is that people don't understand that when they choose cheap insurance, they, in turn, agree to be responsible for taking care of more of the damages if they have an accident. People who buy cheap insurance end up carrying a lot of responsibility on their shoulders that they're more than likely not aware of.
The downside of carrying cheap insurance can be detrimental. If you don't have adequate coverage then you can be caught in a very bad situation.
For more insight on what can happen if you don't have high enough liability limits, read our blog "Texas Insurance: Why the Minimum May Not Cut It."
How To Spot Cheap Insurance
Cheap insurance comes in many different forms. We consider insurance cheap when you get the minimum limits of liability and skimp out on very important coverage like Uninsured Motorist Bodily Injury and Property Damage, just to save a little bit of money.
Stripping your policy of some important and necessary coverage is allowed, but you need to know that you may not be protected like you think you are when the time comes and you need to use your insurance.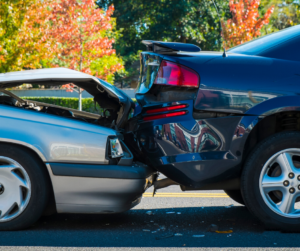 Another type of cheap insurance is a named driver car insurance policy. The only drivers covered on this type of insurance are the ones specifically listed on the auto policy. If you allow your friend – unlisted on the named driver policy – to borrow your vehicle and they have an accident, then you would have no coverage.
Named driver insurance policies are normally pretty cheap.
It's not easy to spot cheap insurance and that's why we recommend that you contact our agency. We can help you evaluate what coverage you have and help you decide if it's enough for your lifestyle.
Why Better Coverage is Important
Purchasing a well-rounded policy is important because it can help out when you need it most.
Although we would benefit from it, we never advise our clients to file minuscule claims. By not doing so, you end up saving money in the long run on your auto insurance premiums. We always recommend that you only file claims that are catastrophic in nature.
A rock chip in your windshield is hardly catastrophic, but running a red light and hitting a minivan carrying the soccer team to practice, could very well be.
An insurance policy with high limits and good coverage has more potential to cover you the way you expect to. Although it doesn't ensure everything is covered, and by no means does any insurance policy ever cover "everything," but it still gives you better peace of mind knowing you have the right coverage in place.
You can't walk into an insurance agency, tell them you want the "cheapest," and expect to end up with great coverage.
The Price Difference
What makes cheap insurance an even worse idea is that there is not a huge price difference. With insurance, you can't really say that "you get what you pay for," because it's possible to find good coverage for an affordable price. All you have to do is have patience, shop around, and find a good agent.
Below is an image of a real requested policy change. In this policy change, we request to lower the liability limit from 100/300/100 to state minimum, 30/60/25. We also remove Uninsured Motorist coverage, Personal Injury Protection, Rental Reimbursement, and Roadside Assistance. Basically we quoted going from good coverage to cheap insurance coverage.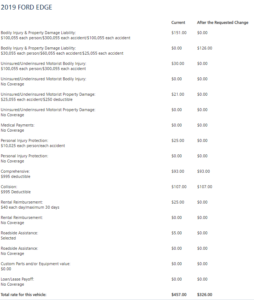 The six-month savings for this client, if they went through with the policy change, would be $131. That's roughly $21 per month.
Sure, $20 extra a month can equate to a dinner out with your friend, spouse, or kiddo. You can get quite a bit with $20; we're not saying you can't. What we are saying, though, is that you can spend that $20 a month on something much more useful, like valuable coverage on your auto policy.
Review Your Coverage
We understand that you may not know what each coverage means. We love to have conversations with people to help them better understand their insurance policy and help them come to a conclusion on what coverage is best for them.
While it's on your mind, now is the time to get out your car insurance policy, call us, and receive a detailed review of your coverage. If you can help it, don't drive around with cheap insurance. Invest in the protection of your belongings and your lifestyle.