When you add up the value of all your belongings, you begin to realize that you've invested a lot of money into the "stuff" that surrounds you. Home contents insurance is intended to help in situations when your personal items are damaged or destroyed by a covered cause of loss.
Have you ever wondered what you would do if you lost all of your belongings in a fire? It's better to answer this question before you need to know so that if the time comes, you're fully prepared.
What's Included in Contents Insurance?
Simply put, if you cut the roof off of your house, turned the house upside down, and dumped everything out: what falls out would be your contents.
Common household belongings include but are not limited to furniture, clothes, shoes, bags, makeup, electronics, books, guns, jewelry, and other items.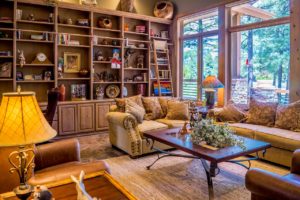 Insurance policies have specific limits of coverage for your home, other structures, contents, loss of use, liability, and medical payments. Each line of coverage has its own limit.
Your contents limit is normally about 50% of the value that your home is insured for. If you insure your home for $200,000, then based off of the common limit, your contents limit would be $100,000. The insurance company will not pay more than the limit.
You can change the percentage based on your needs. Sometimes people don't need the full 50% so they drop it down to 40% or 30%. Other times families may need more than 50% so they increase the limit to 60% or 70% of the limit the home is insured for.
Limited Coverage in Contents Insurance
Insurance companies limit coverage for high-value items. Guns, jewelry, watches, furs, money, and other collectibles, are capped at a very low amount. However, if you want coverage, you can either increase the limit for the specific category of items, or you can schedule specific items on the policy.
An example: if you have a gun collection, you may want to increase the overall limit for gun coverage if they are all relatively lower in value. If you have a specific, collectible gun, that's worth more than the others, then you may consider scheduling it on the policy.

On the schedule, it will show the item description and the value of the item. To learn more about the specifics of scheduling and increasing coverage for valuable items, read our blog "Contents Insurance: The Basics, Who Needs It, and How Affordable It Is."
Requirements for Contents Insurance
If you plan on scheduling high-value items on the contents insurance portion of your policy, then the insurance company will likely request:
a colored photo of the item
an appraisal of the item
It's easier to skip the hassle of getting an appraisal, but it's worth it when you know the item is insured.
Although it's not required, it would be a great idea to take photos of each room showing everything in it for contents insurance.
Take photos of serial numbers and any information that would be helpful if something were stolen, lost, or damaged. Store sale receipts, purchase contracts, and other appraisals, too.
Conduct a Home Inventory Review
A lot of people don't know where to start when we ask if the contents insurance limit is enough.. A good way to figure that out is to conduct a home inventory review on your household.
You can find many different templates online, but make sure to include at least the following:
The location: living room, bedroom, kitchen, etc.
A description of the item
The estimated value and condition of the item
Model & serial number if it has them
If at all possible, include the date of purchase, where you purchased the item, and if there is a warranty
Photos are always great to include
It's easy to get overwhelmed once you start the home inventory process. Even if you can't finish it in one day, keep going until it's complete. An incomplete inventory is better than no inventory at all.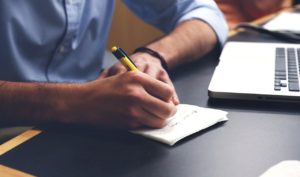 Store your home inventory in a safe place in case you ever need it for your home contents insurance.
Work With Our Agency
Insuring your home and contents is not a 15 minute, or less, process. You don't want to skimp out when it comes to covering what matters most to you.
Have the discussion about scheduling any valuable items you own. Make sure you invest in an agent who is willing to make sure you are covered correctly.