Auto insurance is mandatory if you operate a vehicle. It may seem unnecessary to some, until you need to use it. Finding affordable insurance while keeping important coverage can be extremely difficult.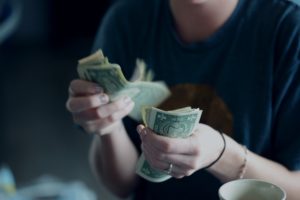 I'm going to share eight ways that you can keep insurance costs down while maintaining the coverage that's right for you.
1. Check your discounts
It never hurts to call your agent and find out if you are receiving all eligible discounts that can apply to you. I am going to list some of our most helpful discounts that people may not know about.
Most Known Discounts for Economical Insurance
good student discount– for students under a certain age with a grade average of "B" or higher
multi vehicle discount– having more than one vehicle on the policy
multi policy discount– for those buying more than one line of insurance through the same company (ie. home and auto, renters and auto, etc.)
paperless discount– going paperless and opting to receive reminders, bills, and other documents via email, rather than paper mail
prior insurance discount– having continuous, prior insurance is a major discount. The higher the limits you carry and the longer you've been with the insurance company continuously, the better the discount.
homeowner discount– being a homeowner

bill plan discount– using a payment method like automatic bank draft will help you save on premium, compared to doing a regular "bill by mail" plan
pay in full discount– paying your premium in full for 6 or 12 months
accident free discount– this is a big discount. Accident free means no accidents. Even not-at-fault accidents will prevent you from receiving this discount.
claims free discount– maintaining a clean claims record
Lesser Known Discounts
marriage discount– if you are married, adding your spouse can reduce the insurance premium
education discount– based on your highest level of education, you insurance premium may be less.

 

Make sure your agent knows if you completed college or any graduate work.
occupation discount– certain occupations qualify
advance quote discount– for those responsible insurance buyers who already have current insurance but are switching to a new company
higher coverage discount– sometimes opting for higher coverage results in a lesser premium
telematics discount– using a plug in device (i.e. Progressive's Snapshot device) for your vehicle (or an app) for a specified amount of time that monitors how good of a driver you are, based off of hard breaks, acceleration, time of day you drive, and your mileage
2. Maintain good credit 
Many people don't know that insurance premiums are strongly considered, and based, off of credit history.
Making payments on time, keeping credit inquiries down, having good length of credit, and responsibly managing a mix of credit types are some ways that you can maintain good credit history. Having great credit history goes hand in hand with affordable insurance.
3. Maintain good prior insurance history
A key factor in finding affordable insurance is making sure you have maintained good prior insurance history. Buying and keeping a policy in force, over the years, without letting it lapse or cancel, is a crucial step in keeping premium down.
4. Bundle
Take advantage of any bundle programs your agency has to offer. Being able to bundle your home and auto insurance with the same carrier will open up more available discounts on both your auto and home insurance.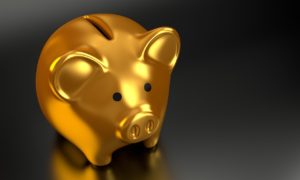 You can also find "hidden" savings with bundling, as well. Progressive offers the "Single Deductible Advantage." This means that if you bundle your home and auto, and a single claim/accident affects both, then you only have to pay one deductible.
An example would be if the same hail storm damages your home and your vehicle. Given that both claims are covered, subject to the terms of the policy, the homeowners policy will cover your home and the auto policy will cover your vehicle. Let's say you have a $500 deductible on both your home and car. You would only have to pay $500, and you would end up saving $500.
5. Drive a vehicle that's more affordable to insure
The type of vehicle you drive will directly correlate to your premium. A brand new vehicle means more technology, more expensive parts, and thus costing more to insure.
It helps to opt for a less expensive vehicle. A vehicle with a low value tends to be more affordable to insure. Choosing to drive a cheaper vehicle can save in more ways than just having affordable insurance. People who are working to build their financial foundation in life can benefit from choosing an older car.
6. Evaluate & change coverage based off of needs
Contact your agent and request a detailed coverage review in order to better understand what coverage you have compared to what coverage you need.
Three ways you can tailor coverage to better fit your needs, and save money while doing so are:
increase your deductible
remove physical damage coverage (comprehensive and collision) from an older, more worn out, vehicle
decrease uninsured/under insured motorist property damage limit based on the value of your vehicles
7. Drive safe & maintain a clean driving record
It's no secret that if you cause accidents and obtain many moving violations/tickets, you are considered to be an at-risk driver. Being an at-risk driver is sure to make your auto insurance premium skyrocket.
It's imperative that you keep accidents, tickets, and violations off of your driving record in order to find more affordable insurance. Take advantage of Defensive Driving, or any other education, in order to dismiss a violation or reduce points on your driving record.
8. Maintain a clean claims record
The most underrated way to keep insurance premiums down. A lot of people have the mindset of "well I pay for insurance so I better use it any chance I get."
It's very nice to have your insurance policy pay when it's needed, but we must remember that car insurance was intended to protect ourselves, and others, from catastrophic losses.
A dime-sized rock chip in your windshield can hardly be deemed as catastrophic, but it is still your choice whether or not to claim it on insurance. Take into consideration that the more harmless claims you file, the more it will hurt your pocketbook when you need to use your insurance for a truly catastrophic incident.
Filing claim after claim can drive your premiums up, so make sure you consider all factors prior to filing. Maintaining a clean claims record will make you more desirable to the insurance company, which will result in more affordable insurance.
Never Settle on Affordable Insurance
There are countless ways that you can save money while keeping important coverage. Be sure to give us a call so we can discuss max savings and coverage tailored specifically for you. Don't spend a dime more than you have to, but never settle for the cheapest.